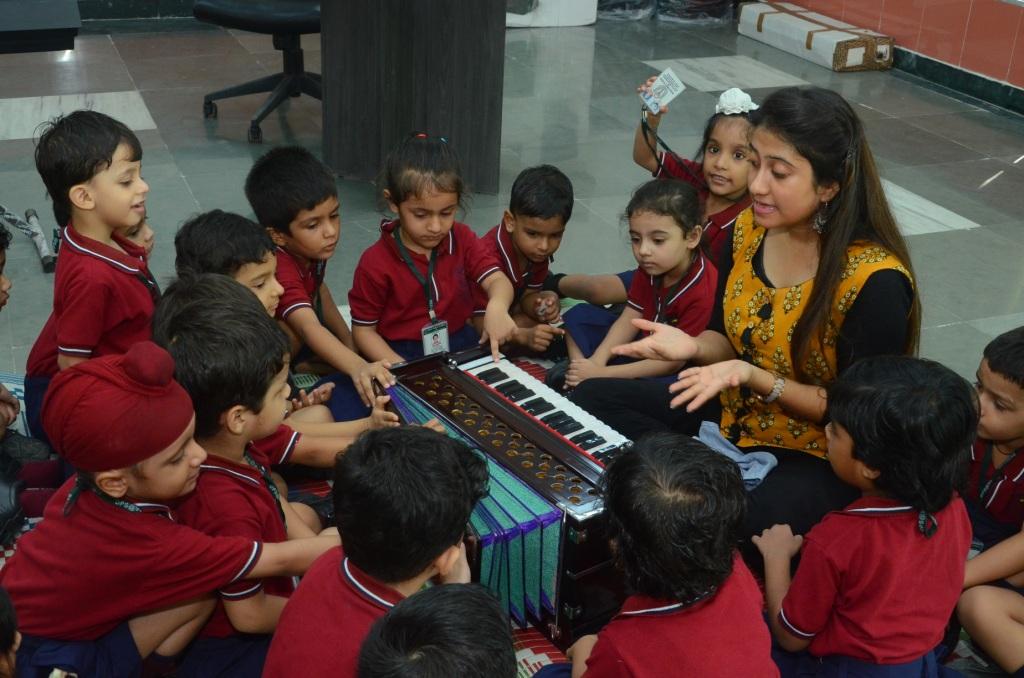 Music Club
Each kid is unique in his or her own way. The Music Club @ DPS, Sector 98 introduces regular musical activities (adapted to virtual classroom) which gives students an opportunity to build with their community. To maintain the progress in their musical skill throughout the academic year, different platforms like Inter DPS and Inter school competitions, various assemblies, events are provided to them.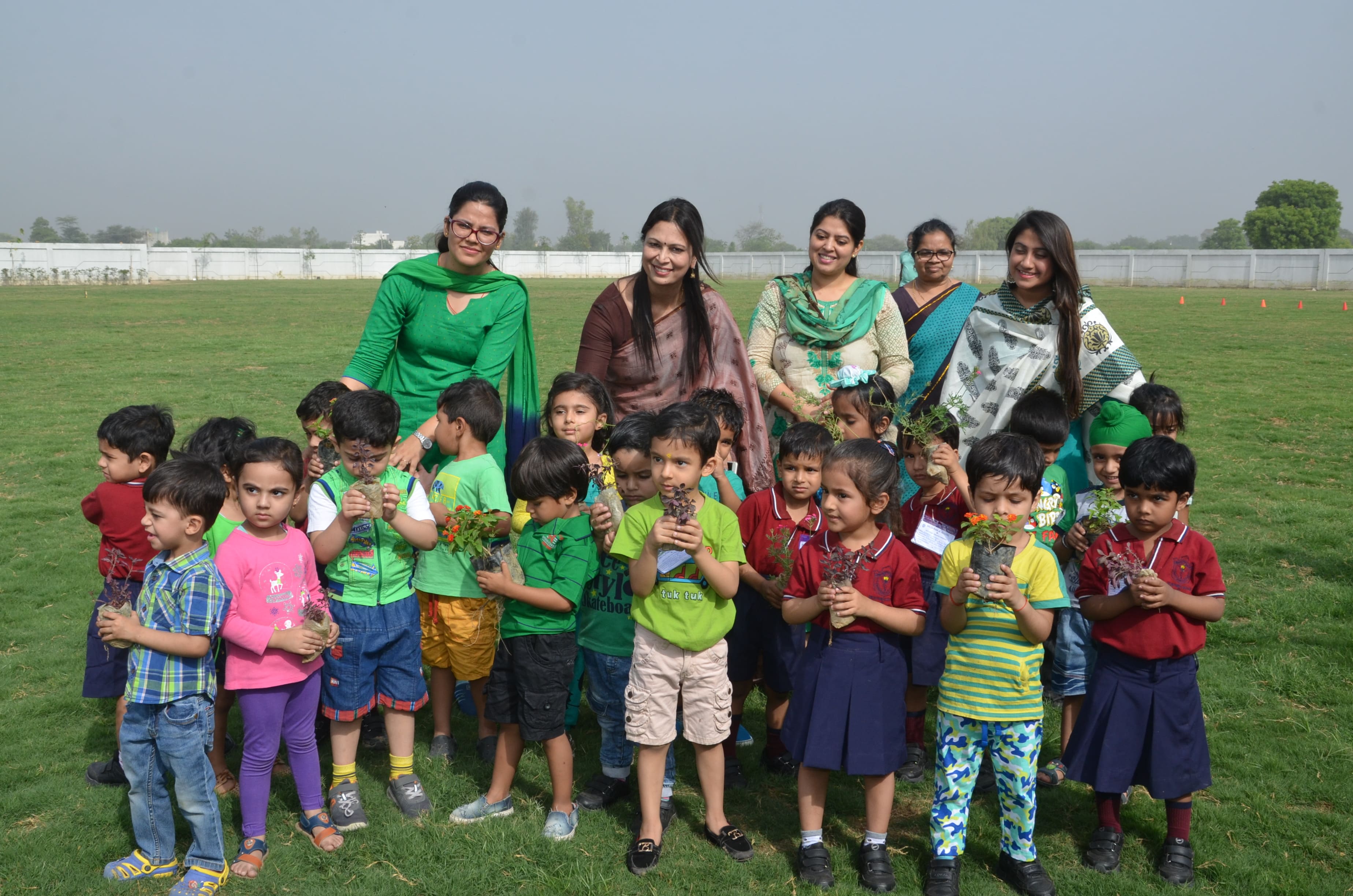 Pastoral Care
How students are feeling affects every part of their school day - their mood, their performance, their health and their ability to make friends. This is why encouraging their mental wellbeing is paramount. They spend the majority of their time at school, which means that schools have a large window of opportunity to affect pupils' mental wellbeing in a positive way as they grow up and mature.
We at Delhi Public School @ Sector 98, are here to make sure that this happens, ensuring each child is nurtured and supported within the school environment. We give our students, a school environment that is inclusive, friendly and student-focused. Plans and provisions are put in place which consider and include the physical, social, intellectual and emotional needs of every child so that we cater for everyone's wellbeing.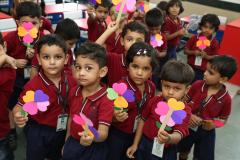 Co-Curricular Activities
Co-curricular forms an integral part in the holistic development of a child's personality. Co-curricular are structured and balanced with the scholastic educational/ academic curriculum so that every student gets the opportunity to learn beyond studies. An individual can be best described as a summation of his/her skills, aptitude, knowledge, and perception, all combined in a single frame. Hence, in order to enable a young mind to grow to his/her best potential, Co-curricular activities are mandatory & necessary for every student to participate. We at Delhi Public School@ Sector 98 ensure that these activities offer our students an opportunity to think out of the box and recreate plethora of innovative ideas on their own. Accordingly, cultural programmes and competitions such as song, dance, drama, debating etc are organized to encourage, nurture and to bring out the latent talent of the students.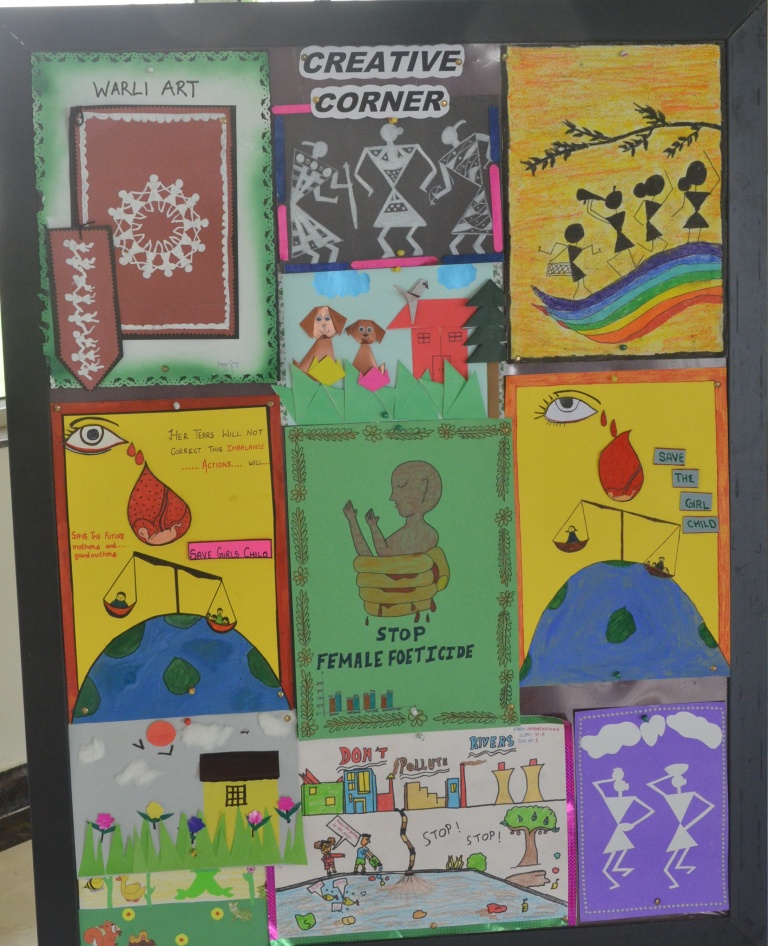 Art and Craft Club
"Art has the role in education of helping children become like themselves instead of more like everyone else" - Sydney Gurewitz Clemens
Art education constitutes an important area of curricular activity for the development of the wholesome personality of the learners. By engaging in creative pursuits of arts and crafts, children get the opportunity of expressing themselves in a positive, tangible and meaningful way. In Delhi Public School@ Sector 98 our students have a colourful and enthusiastic environment for creating and expressing themselves. Various art and craft competitions are organised to enhance the children's dexterity and agility and to nurture artistic spirit of each student.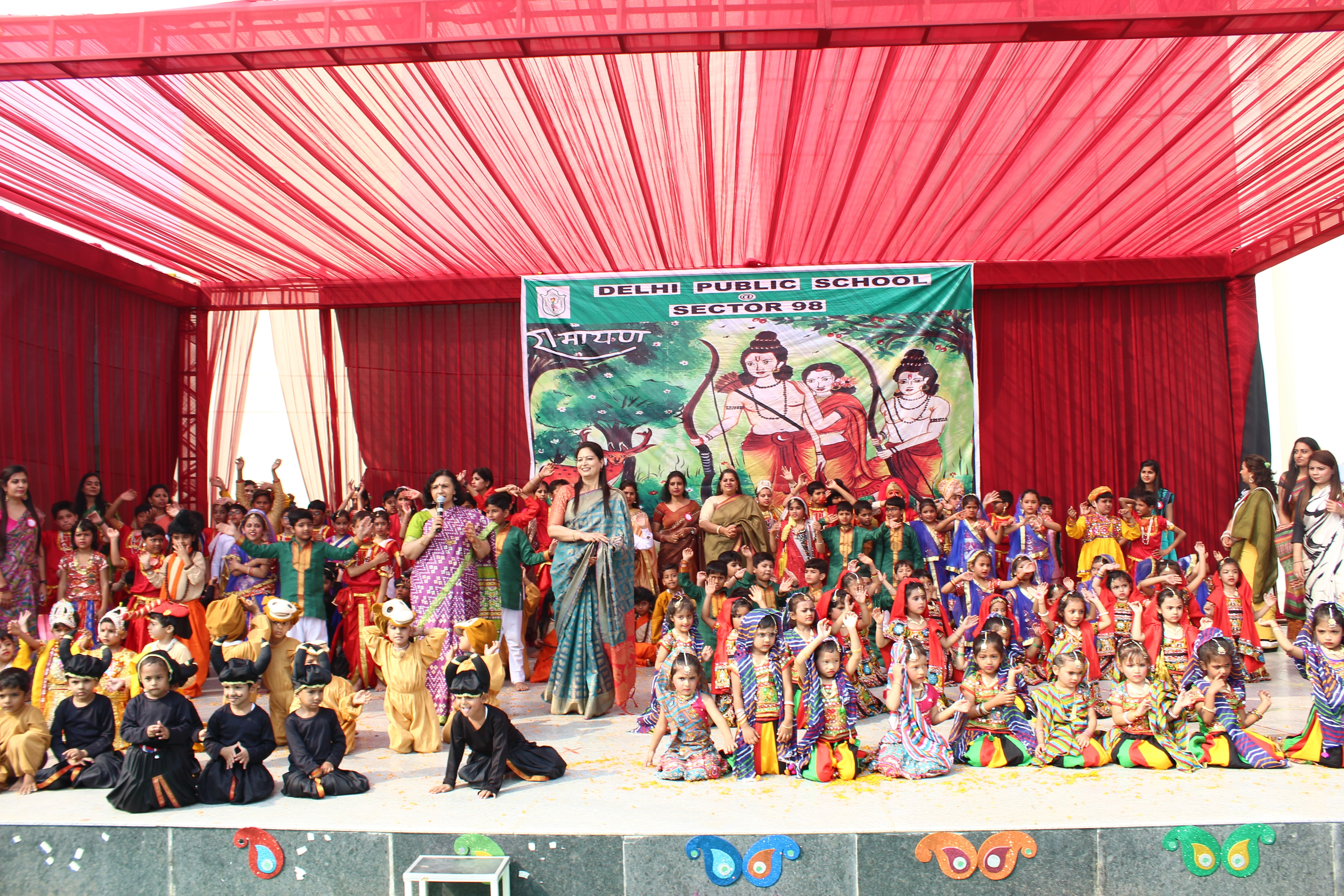 Festivals
"A festival is an occasion of enjoyment and celebration which promotes social interaction and harmony."
Children will remember an important day only if they are told what the occasion signifies. So, a celebration makes them aware of the world in a more fun way.
Such celebrations bring the students closer to traditions and cultural beliefs and develop respect and understanding for each other's customs and traditions. Some of the days celebrated in our school are Independence Day, Janmashtami, Mother's Day, Grandparent's day etc. Other famous festivals of India include Lohri, Raksha Bandhan, Holi, Diwali, etc. With so many festivals to celebrate, Indians surely have millions of reasons to rejoice! Furthermore, when students from different regions experience this joy of festivals, it truly enhances the Indian culture.
Our aim is to enable each child to be all that he/she is created to be. The development of a well-rounded child is a significant goal, because such a child is balanced academically, physically, spiritually, socially and emotionally. A happy blend of educational system is there which is based on appreciation of our traditional values and understanding of modern techniques of learning. Besides, the aim of the school is to inculcate high character, refined manners and development of creative and artistic faculties. Delhi Public School is an institution proceeding under the effective leadership of visionary management and qualified staff and the environment conducive for the holistic development of every child is being maintained.